Power Dynamics or Cognitive Bias deals with the subjective relationship the viewer faces when engaging with an image within a gallery setting.
The project aims at reconsidering the art space as usually silent and static for photographic works into something more empirically vibrant.
As the analysis of a piece is ultimately linked with one's individual baggage and knowledge, the combination of both the visual and audio components is meant to direct the beholder into a narrative realm of his own.
This work was inspired by The Kuleshov Effect. Lev Kuleshov, a Soviet filmmaker who gave his name to his study, used the experiment to indicate the usefulness and effectiveness of film editing. The implication is that viewers brought their own emotional reactions to a sequence of images, and then moreover attributed those reactions to the actor, investing his impassive face with their own feelings. It is a mental phenomenon by which viewers derive more meaning from the interaction of two sequential shots than from a single shot in isolation.
Here, music and the still image as the variables.
The music was composed not in reaction to the visual work but as pieces of their own. I am interested in the conjunction of those two elements and in the singular interaction the viewer will get from it.
The very large scale of the 35mm photograph is set to enlarge the grain to a point of picturesque quality; this bigger than life effect mixed with the three different moods of the audio component results in the creation of personal paradigms.
Each song, a different feeling. Each moment, a new story to emerge.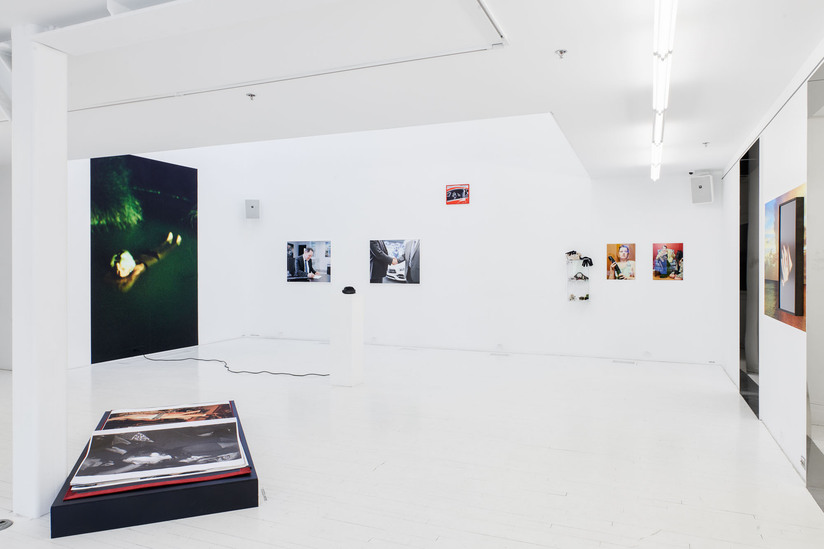 Group show with the collective Vitamine Scout at Le Livart, Montreal, 2018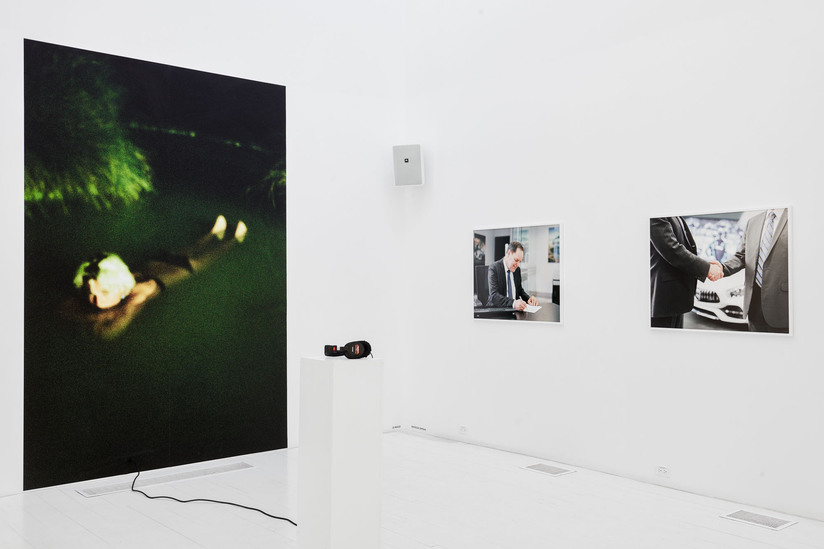 Group show with the collective Vitamine Scout at Le Livart, Montreal, 2018
PDCB playlist in loop in the headphones