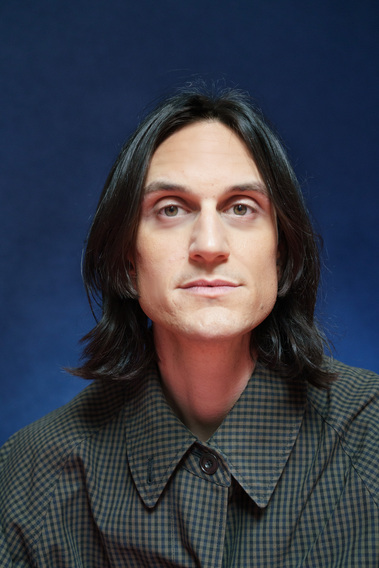 b.1989

Le Massi is a Canadian photographer, director, and actor based in Paris. He received his BFA, photography major, from Concordia University in 2019. He joined the Kourtrajme collective in 2020 in Paris.
His visual work has been exhibited in Canada, France, England, the United States, Spain, and Belgium. He was one of the British Journal of Photography 2019 Portrait of Britain Volume 2 laureate, had a solo show during the fourth edition of the InCadaqués photo festival in 2020, and was a laureate of The World Within show for the fifth edition of the PhotoBrussels festival in 2021 ; he was also one the winners of the British Journal of Photography 2021 Portrait of Humanity Awards.
He is part of two artist duos - CubeAndre & ejs.lm - and was a founding member of the band Human Human.
His photographic work, often shot with a medium format film camera, combines elements of poetry, travel, and spontaneity. In doing so, he reframes the seductive qualities of wanderlust into the sublime fragility of photographic representation and beauty in a desire to report on the traces which mark time, places and cultures touched by those who seek the unknown.
///
EDUCATION

2020-2021 École Kourtrajme, Paris- Montfermeil, France
2015-2019 BFA Studio Arts, Photography Major, Concordia University, Montreal, Canada
2013-2015 Minor in Communication Studies, Université du Québec à Montreal, Canada
2006-2009 DEC Cinema and Communication, CEGEP Edouard-Montpetit, Longueuil, Canada
SOLO EXHIBITION
2020 Archipel,InCadaqués Photo Festival, Cadaqués Spain - Duo w/ Elea Jeanne Schmitter
SELECTED GROUP EXHIBITIONS
2022 Red Star Saint-Ouen, Espace Keneo, Paris, France
2021 Portraitof Humanity 2021 Global Tour: Belfast Photo Festival (Ireland), PHOTO 2021 (Australia), Indian Photo Festival (India)
2021 Photographyis Dead. Long Live Photography!, Candela Gallery, Richmond, VA, USA.
2021 The World Within, PhotoBrussels Festival, Hangar Photo Art Center, Brussels,Belgium
2019 Sky High Skies, Transpace Gallery, Normal IL, USA
2019 Art Crawl, Villeray, Montreal, Canada
2019 Le Printemps des Photographes, Sète, France
2019 On a Scale of One to Ten, Viaduc Gallery, Montreal, Canada
2019 Look At What You Made me Do, Art Matters Festival, Espace 8, Montreal, Canada
2019 Digital Dreams, Art Matters Festival, Studio Rialto, Montreal, Canada
2018 Nature, Le Livart, Montreal, Canada
2018 Enclosed Comforts, VAV Gallery, Montreal, Canada
2018 Modest Proposals, VAV Gallery, Montreal, Canada
2018 The States of Becoming, Le Livart, Montreal, Canada
2018 The Art of Sinking, Art Matters Festival, Gham & Dafe, Montreal, Canada
2017 Leftovers Collective, Hackney WickED Festival, White Post, London, UK
2017 Conversations, Concordia Photography Collective, Artgang, Montreal, Canada
2017 Ontology, Art Matters Festival, Espace Projet, Montreal, Canada
2017 Temps Incongrus, Gallery X, Montreal, Canada
2017 Empty Weight, VAV Gallery, Montreal, Canada
SELECTED SCREENINGS
2020 France.Tv Slash, France
2018 The Block Film & Art Festival, Logan, Utah, USA
2018 Art of Brooklyn Film Festival, NYC, USA
2017 Antimatter Media Art Festival, Victoria, Canada
ARTIST RESIDENCIES
2017 Wanderlust, Concordia University, Stanstead, Canada
AWARDS AND GRANTS
2021 Portraitof Humanity, British Journal of Photography, UK
2018 Elspeth McConnell Fine Arts Award, Concordia University, Montreal, Canada
2018 Travel Grant, Concordia University, Montreal, Canada
2017 Fondation McAbbie Bursary for Photography, Concordia University, Montreal, Canada
COLLECTIONS
2017 Framework/Timeraiser150, Canada
PUBLICATIONS
2021 Portraitof Humanity Vol.3, project by British Journal of Photography, published by Hoxton Mini, Press, London, UK
2020 IrreplaceableRessources, Lose the Film Zine, Portland, OR, USA
2019 Portrait of Britain Vol. 2, project by British Journal of Photography, published by Hoxton Mini Press, London, UK
2019 Dust, Darkslide V, Concordia Photo Collective, Montreal, Canada
2019 Language, The Void Magazine, volume 17, issue, Canada
2018 Spill, The Void Magazine, volume 17, issue 1, Montreal, Canada
2018 Figures de Style Magazine, Volume 1, Montreal, Canada
2018 Clicks, Darkslide IV, Concordia Photo Collective, Montreal, Canada
2018 Dig, The Void Magazine, volume 16, issue 2, Montreal, Canada
2018 Interfold Magazine, Issue 14, Montreal, Canada
MUSIC / COMPOSER AND INSTRUMENTALIST
2016 The Last Scenes of the Monuments, by Human Human, 1989 Records, Montreal,
Canada
2014 RUN, by Human Human, 1989 Records, Montreal, Canada